Author: admin
Views 8.422 16 jun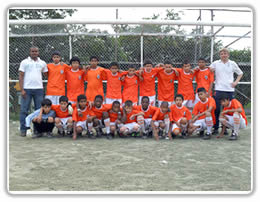 A fantastic project in the second largest city in Colombia, this venture was founded to provide children affected by poverty, addiction and violence the opportunity to participate in sports, recreational and cultural activities with an aim to guide the process of social integration.
We spoke with Dutch coordinator Ed Veldhuisen about the inspiration behind this project, the challenges that it has faced and the impact that it has had on the lives of so many of the young people in this city.


What was the inspiration behind this project?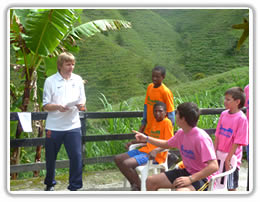 I came to Medellin to volunteer with children on the street and instantly realized the difference you can make to their lives.
The activities I organized quickly became very popular with the kids and I did not want to just abandon what was proving to be such a success!
How is the project run at present?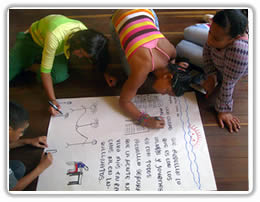 We are working with children from several institutes who participate voluntarily in the activities we organize.
We run an array of activities including regular football matches, ´Cooperation & Communication´ workshops, music lessons, performances and recordings, and even produce a regular newspaper written for and by the children of the shelters.



(más…)
Author: admin
Views 5.759 14 jun
Having recently completed our Masters in Social Work, Sofie and I decided to leave Belgium to spend four months travelling in South America. After starting in Quito, Ecuador, we travelled down to the beautiful city of Cusco to begin a month of volunteer work. The project we worked on provides care to people living in neglect, suffering from psychological and psychiatric diseases including the treatment of addiction.
During our time here we worked with people with mental disabilities. Our day started at 8.30am and we worked for roughly four hours per day doing a range of activities. We spent a lot of time decorating communal areas such as the dining room and outdoor walls, along with private rooms too. We spent a lot of time drawing things that the residents could then color in themselves, as this was an activity that most of them were able to participate in and really enjoyed doing.


(más…)