Author: admin
Views 8.353 16 jun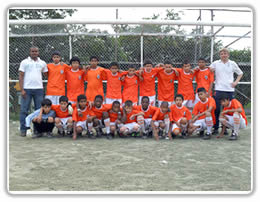 A fantastic project in the second largest city in Colombia, this venture was founded to provide children affected by poverty, addiction and violence the opportunity to participate in sports, recreational and cultural activities with an aim to guide the process of social integration.
We spoke with Dutch coordinator Ed Veldhuisen about the inspiration behind this project, the challenges that it has faced and the impact that it has had on the lives of so many of the young people in this city.


What was the inspiration behind this project?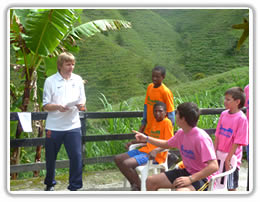 I came to Medellin to volunteer with children on the street and instantly realized the difference you can make to their lives.
The activities I organized quickly became very popular with the kids and I did not want to just abandon what was proving to be such a success!
How is the project run at present?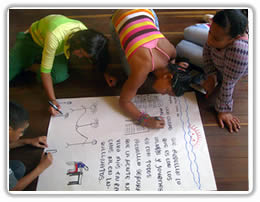 We are working with children from several institutes who participate voluntarily in the activities we organize.
We run an array of activities including regular football matches, ´Cooperation & Communication´ workshops, music lessons, performances and recordings, and even produce a regular newspaper written for and by the children of the shelters.



(más…)
Author: admin
Views 5.086 31 may
Everybody likes to think that when they get old there will be somebody there for them. Maybe a family member, maybe a friend. But for some elderly people this expectation does not become a reality.
Volunteer Latin America has a wonderful project running in Colombia, in the midst of the tropical Amazonas, in which volunteers work to enrich the lives of such elderly people.
Based in Leticia, just minutes away from the renowned Amazon River and located at the junction of the Colombian, Peruvian and Brazilian borders, volunteers have their own private facilities in either a shared bungalow or with a guest family from the local community.


Working for around four hours per day, volunteers organize recreational activities, creative workshops and games for the residents.
Participants are forever reporting how rewarding this work is. The residents truly love being surrounded by bright and energetic volunteers, and thrive on the activity that they provide.